We offer the possibility to carry out foreign health insurance on-line: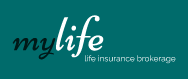 ---


You want to get the most appropriate offer from several insurance companies, complete the application, and we'll prepare it.
Required information for policy
We will send you invoice to e-mail and after the payment has been made, you will receive insurance policy in your e-mail, which will be prepared electronically and valid without stamps and signatures.


___
Health insurance (migrant / foreigner travel insurance) is compulsory insurance for persons who need to obtain or extend a residence permit or visa in order to enter the territory of the Republic of Latvia.
We offer insurance for travelers to the Republic of Latvia, the Schengen area and Switzerland without age limit in accordance with the Cabinet of Ministers Regulations No.591 "Foreigners' Health Insurance Rules" 28.07.2008 and are in compliance with the requirements of the Office of Citizenship and Migration Affairs:
medical expenses for rendering emergency aid in the territory of Latvia;
medical transportation expenses in the territory of Latvia;
repatriation costs to the country of residence.


In the event of an insured event, the insured person or his / her representative must first pay for the services received at his / her own expense and keep all supporting documents - checks, invoices, etc. -. c. These documents must be submitted at the time of claiming for reimbursement by the insurance company in accordance with the terms of the insurance contract.